Home About Us Copying Scanning Plotting Printing & Design PublishingLocation & Hours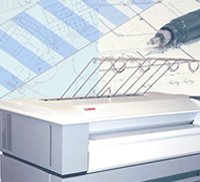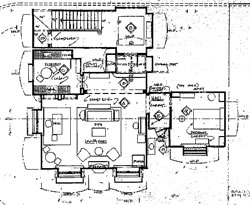 Diablo Rapid Print can scan up to 36" width by any length in color or b/w on our large format scanners.
LARGE FORMAT SCANNING
Large format scanning provides a high quality digital copy of your architectural and engineering drawings, house plans, landscape plans, or any other large scale original. We can scan it to any specific size, even 8 1/2 x 11, so you can print it out on your home printer. Or maybe you would like to have us email your drawings or put them on a disk or flashdrive and keep it around so your sub-contractors can come and make prints for themselves.
Still have your old house blueprints lying around your home? Not a good idea, we'll scan them and write them to a CD or bring a flashdrive that you can drop into any safety deposit box. In addition we can reduce, enlarge, rotate, reverse, lighten and darken your prints.
Below you will find a list of settings to choose from when you drop off a set of originals.
File type: PDF or TIFF

Scan quality: 200, 300, or 400dpi

Reduce or enlarge: from 25% to 400%

Various scan settings: mirror image, lighten, darken, blueprint reversal, and many more